Back
Hard Belly
Hard Belly
This little Pastel Spotnose hatched about. 8 days ago.
I noticed that it had a very hard stomach.
I've had babies with the same problem before, and then later died from it.
Today I tried to massage the belly and then a small hard lump come out. then I tried to get the last bit out too.. (The big one in the picture)
The hard thing in the picture is hard yolk.
and succeeded and now the snake seems to do much better.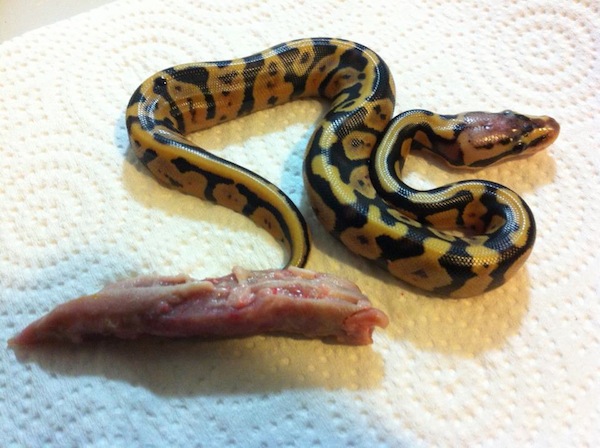 Latest video
10:35